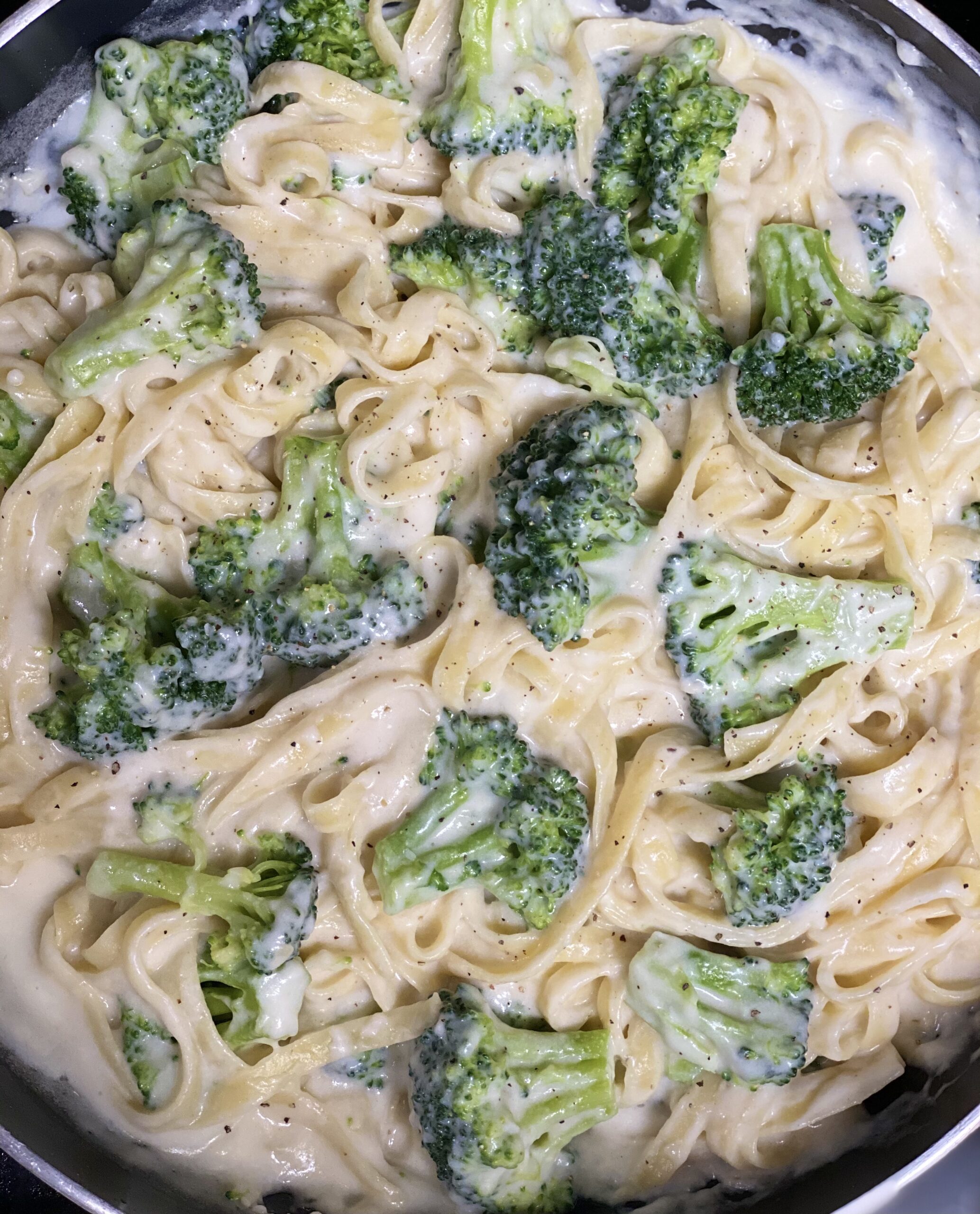 Broccoli Fettuccine Alfredo
Instructions
Cook pasta per package instructions.

Before you drain the pasta, reserve a half of cup of the water.

While pasta is cooking steam your fresh broccoli using a steamer (remove when broccoli has softened about 8 minutes) or boil for 5-7 minutes in a small pot.

Set stovetop to medium heat. Add butter. Add garlic and cook until butter is softened and garlic smells fragrant.

Add flour and stir. Cook for about 3 minutes. Increase heat to medium-high.

Add milk and stir using a whisk to blend. The sauce will thicken.

Decrease heat to simmer and add the grated cheese stirring with the whisk. Add the shredded Parmesan cheese and blend with a whisk.

Add nutmeg and salt and pepper to your taste. Combine the drained pasta, pasta water if needed to loosen the pasta, broccoli and cheese sauce.

Taste and add additional salt and pepper if needed.
fettuccine, alfredo, broccoli, parmesan