Try this meatless taco salad on Taco Tuesday!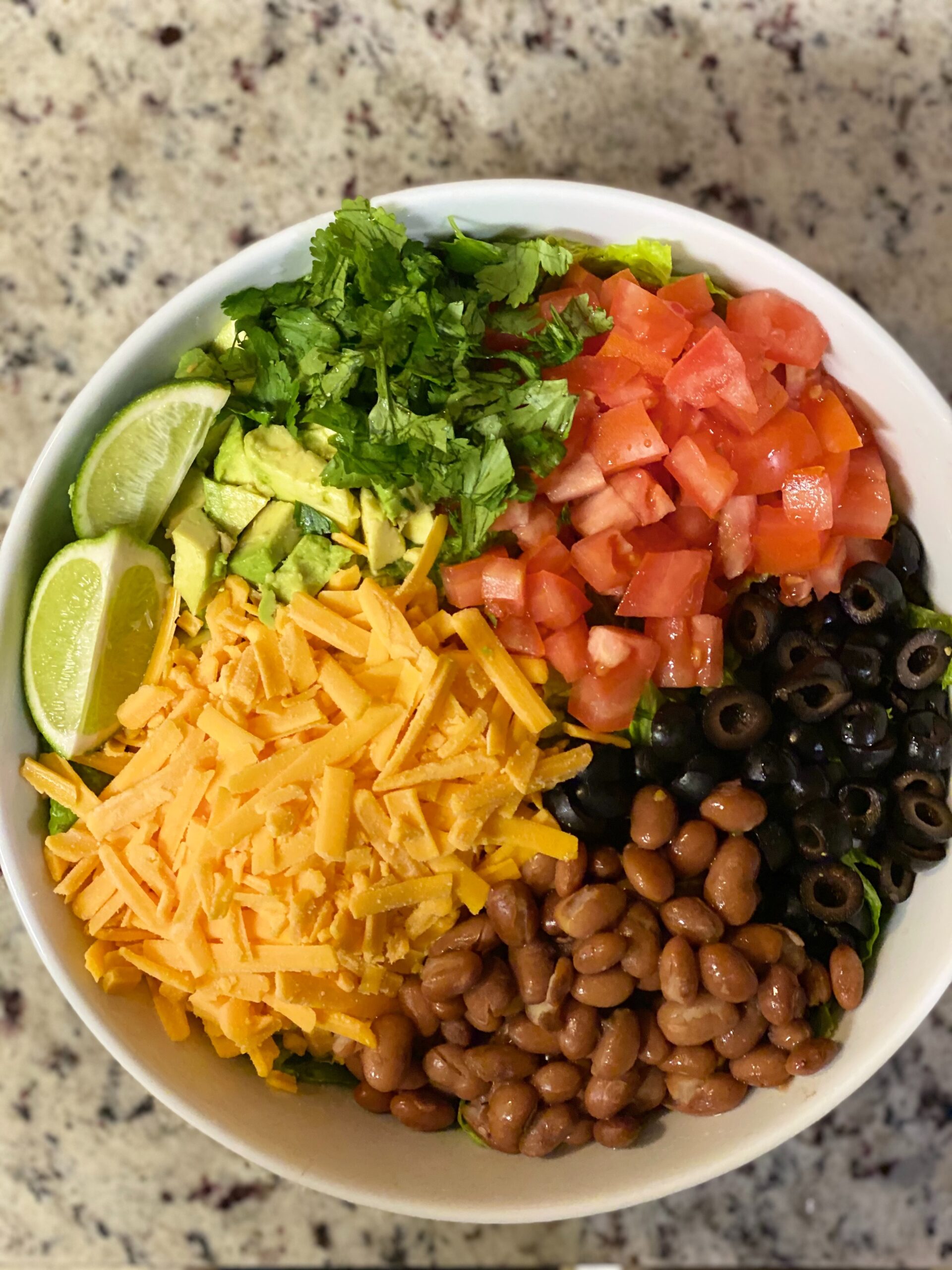 Meatless Taco Salad
Instructions
Clean and prep your lettuce, cilantro and tomatoes per your preference.

Chop your lettuce and add it to your bowl.

Dice your tomatoes and add them to your bowl.

Drain and rinse your olives in cool water and then add them to your bowl.

Cut your avocado in half, remove the seed, peel, chop and add your avocado to your bowl.

Add your cheese to the bowl.

Chop your cilantro into small pieces and add it to the bowl.

Place your beans in a small-medium pot and add the taco seasoning. 

Set your stovetop to medium heat. Cook the beans for about 10-15 minutes or until they are done and the liquid is nearly evaporated.

Allow your beans to cool about 5 minutes and then add them to the bowl.

Slice your lime in half and then quarters and add two slices to your bowl.

Squeeze lime juice over your salad before serving.

Top with vegan chipotle vinaigrette, chipotle honey vinaigrette dressing or a dressing of your choice.
Note
See my Portobello Mushroom Fajita Tacos recipe for my taco seasoning recipe.
pinto beans, avocado, tomatoes, black olives, romaine lettuce, cheddar cheese