I love mixing fruit and these berries together make a great spring salad!
Recipe Card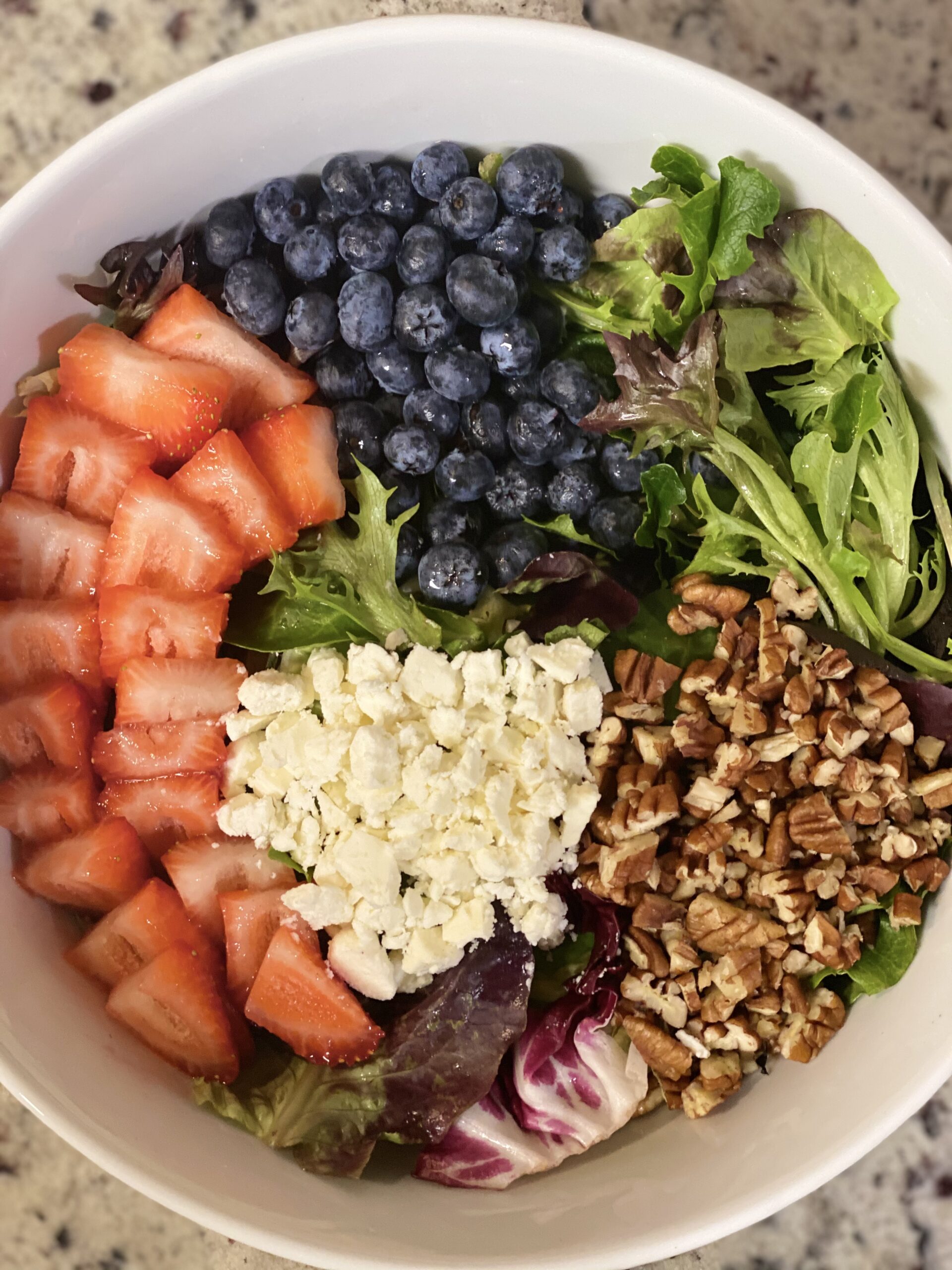 Easy Spring Berry Salad
Instructions
Clean and prep all of your vegetables and fruits.

Add the salad to a large bowl.

Add your fresh blueberries.

Slice your strawberries, removing the outside layer.

Slice each strawberry in half and place them in the bowl layering each one on top of the other.

Take the 1/2 cup of pecans and place them on a cutting board and chop them into small pieces.

Place the pecans into the bowl.

Place the feta cheese crumbles into the bowl. Cover and place in the refrigerator.

Mix the balsamic vinegar, honey, garlic, Dijon mustard, salt and pepper in a bowl or pour each ingredient into a mason jar and shake.

Refrigerate and pour over the salad before you serve it.
spring mix, blueberries, strawberries, feta, salad, spring