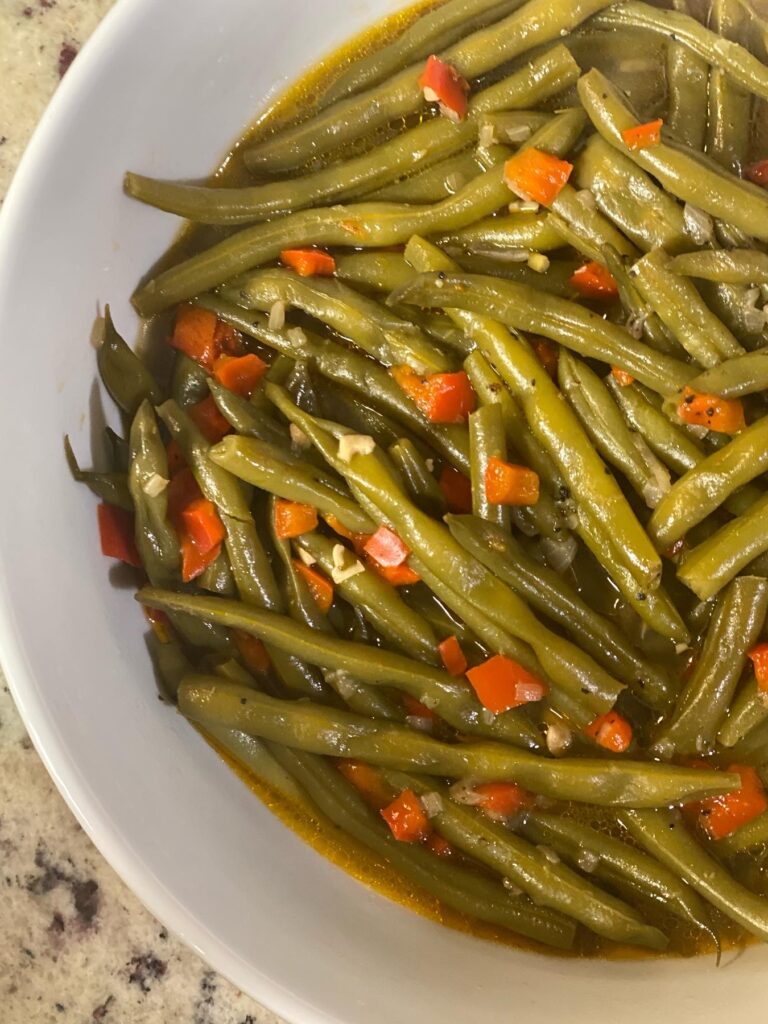 Southern Green Beans
Instructions
Clean and sort your green beans.

Set your stove top to medium high heat.

Add the butter to a medium or large pot.

Add the shallots and bell pepper. Mix the ingredients together in the pot.

Cook the shallots and bell pepper for about 60 seconds.

Add your garlic to the shallot and bell pepper mix and cook until the garlic smells fragrant, about 30 seconds.

Add the green beans to the pot and mix with the other ingredients.

Bring the ingredients in the pot to a boil.

Cover and decrease the heat to medium low and allow the green beans to cook for 1 hour.

Check the green beans after one hour and stir. Continue cooking the green beans for 30 more minutes.

Taste and add additional seasoning if needed.
Note
The vegetable broth should slightly cover the green beans. Add an additional 1/4 cup of low sodium vegetable broth if needed.
fresh green beans, vegan, vegetarian, red pepper