This is one of my favorite pasta dishes to make at home!
Recipe Card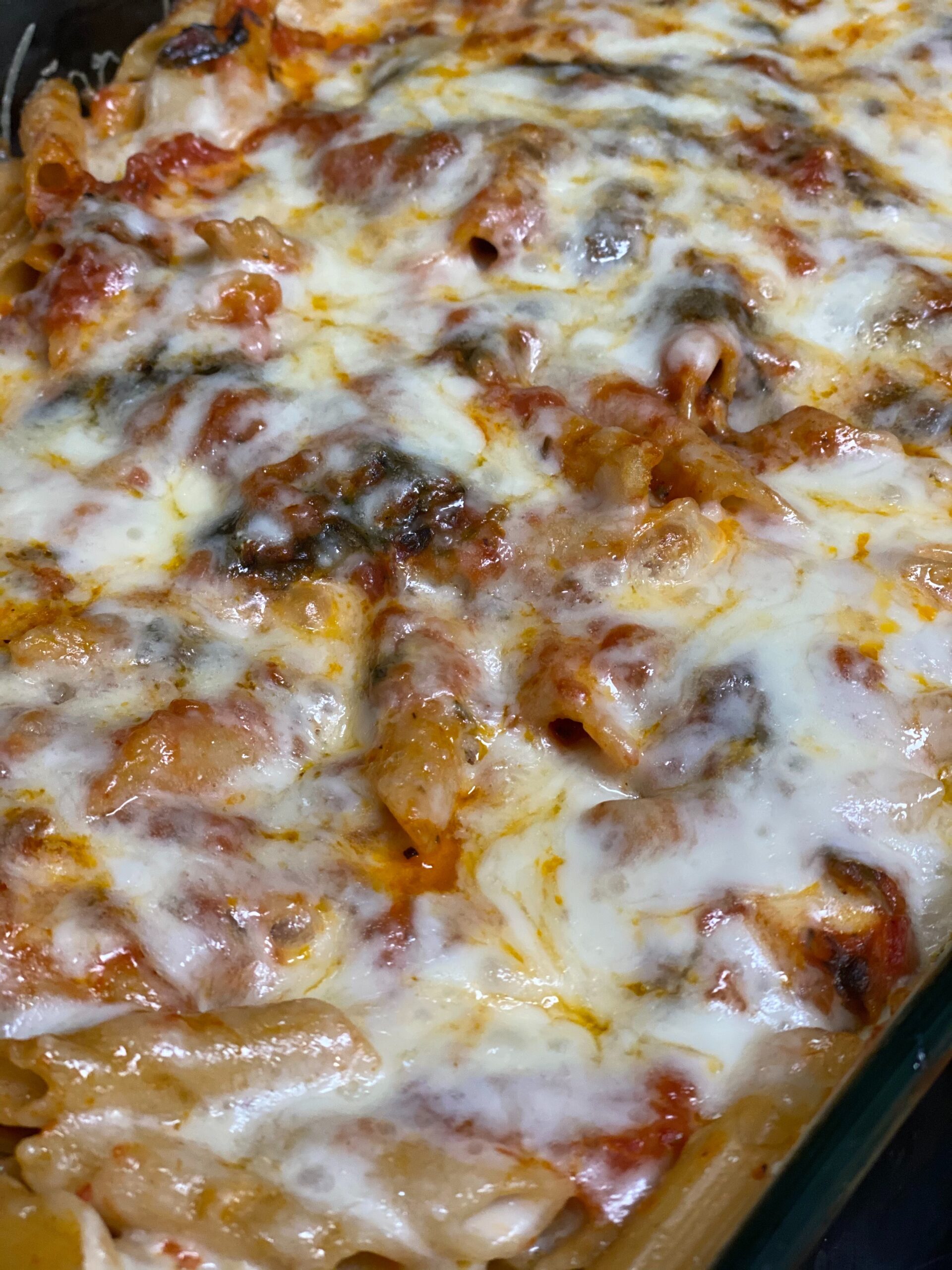 Easy Vegetarian Baked Pasta
Instructions
Set your stovetop to medium heat.

Using a large deep skillet, add olive oil then the garlic.

Allow garlic to cook for 30 seconds before adding the fresh spinach.

Add the spinach and mix with the olive oil and garlic and cook until the spinach is no longer raw.

Add the marinara sauce and stir, mixing it with the spinach and garlic.

Add 1-2 tbsp of Italian seasoning and salt/pepper to taste.

Continue to cook on medium low heat for about 15-20 minutes.

Cook pasta per package instructions.

Preheat oven to 425 degrees.

Take a deep 9" x 13 " glass baking dish and transfer half the pasta to the dish.

Add marinara sauce on top of your pasta and mix it with the pasta.

Add mozzarella on top of your pasta.

Add the remaining pasta to your baking dish and pour the remaining marinara sauce on top of it.

Add the mozzarella. Be sure to cover all of the pasta.

Add the fresh grated aged Parmesan cheese on top of the mozzarella covering all of the pasta.

Place the pasta in the oven and cook until cheese is melted and bubbly all through the pasta about 15-20 minutes.

Remove from the oven sooner if needed.

Allow the pasta to sit about 5 minutes.
pasta, wheat, rotini, mozzarella, parmesan, basil, low sodium tomato sauce, spinach, garlic