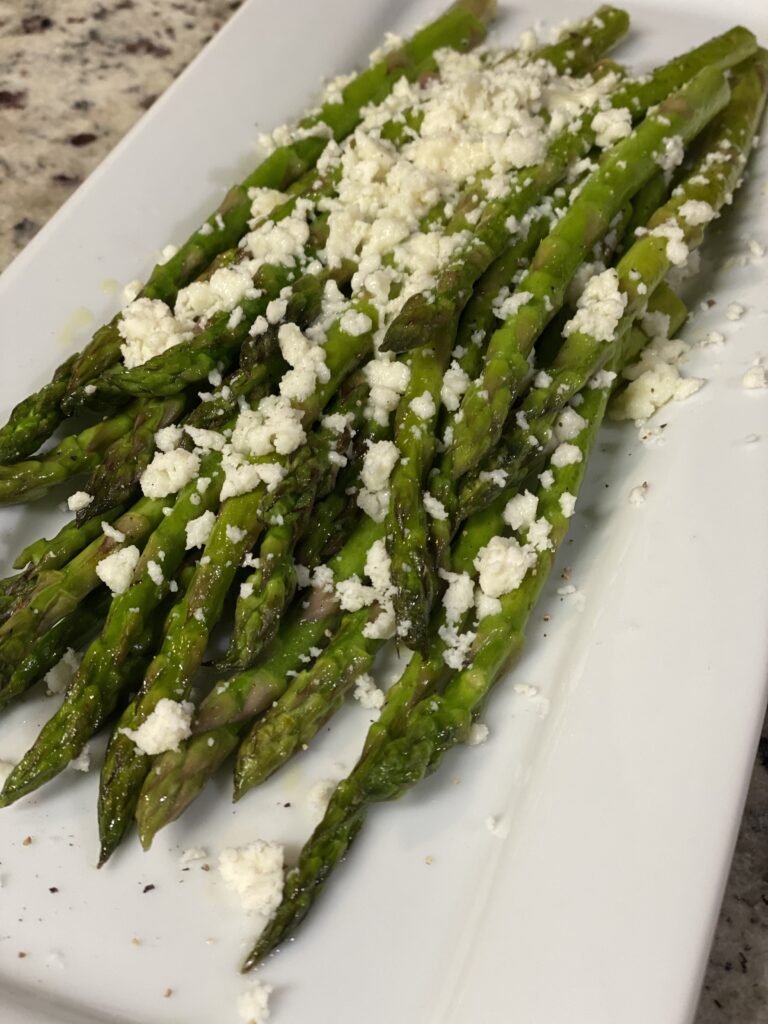 Roasted Asparagus with Lime and Queso Fresco
Instructions
Preheat your oven temperature to 425 degrees.

Clean and prep your asparagus (by snapping or cutting off the ends).

Lay your asparagus flat on a baking sheet or in a baking dish.

Drizzle the olive oil over the asparagus and toss to coat.

Sprinkle kosher salt and pepper to taste.

Place the asparagus into the oven.

Bake 9 to 10 minutes for thin asparagus, 15-20 for thicker asparagus or until the asparagus is tender and crisp.

Remove the asparagus from the oven and drizzle limes juice all over.

Transfer your asparagus to a serving dish and garnish with queso fresco.