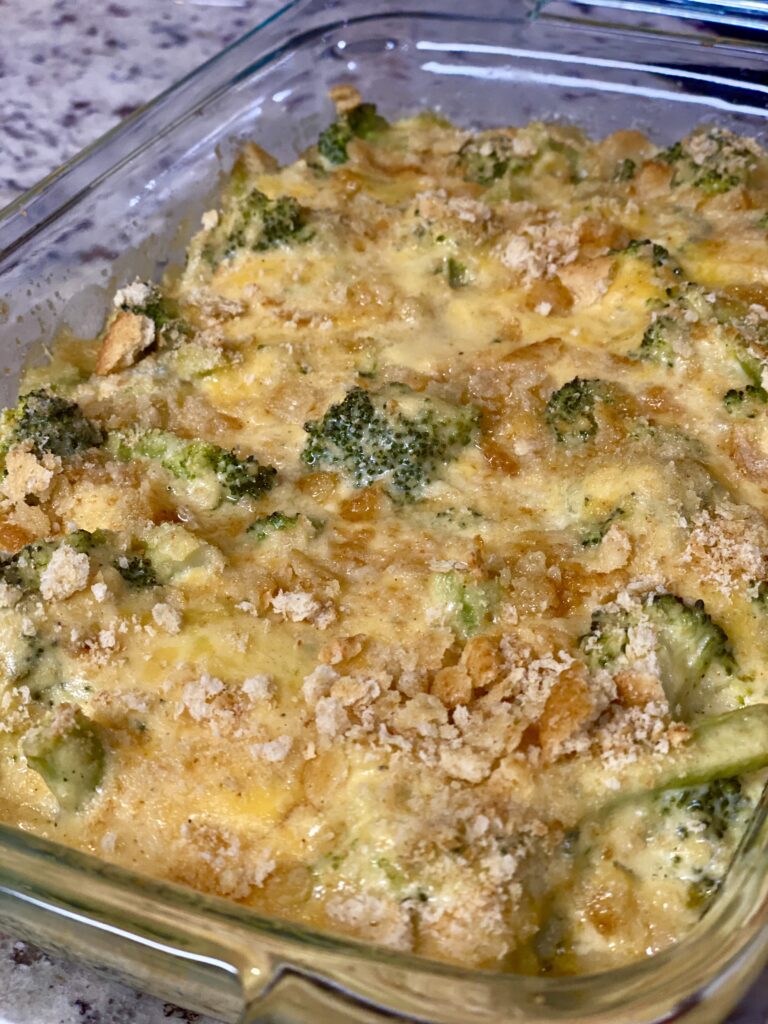 Easy Broccoli & Cheese Casserole
Instructions
Clean and prep your broccoli crowns and remove the florets from the stem.

Fill a medium size pot with water and bring it to a boil.

Add the broccoli and allow it to cook for 2-3 minutes.

Remove broccoli from the pot and place the broccoli in a colander. Rinse the broccoli in cool water and then set aside.

Melt 2 tbsp of butter in a large pan set at medium-high heat.

Add the yellow onions and cook for about 30 seconds. Decrease temperature if needed if onions begin to brown.

Add the garlic and mix with the onion/butter mix. Continue cooking about 20 seconds.

Add the flour and mix with the onions, garlic and butter.

Add the half and half and mix with the onions, garlic and butter using a whisk.

Reduce temperature to medium and continue stirring until the roux begins to thicken.

 Add 1 cup of cheese to your roux.

Add the salt, pepper and paprika.

Turn off the heat and remove the pan from the burner and set aside.

Preheat your oven to 350 degrees.

Using a large bowl, add 1 cup of cheese, non-fat plain yogurt, egg and broccoli and mix all together.

Add the cheese sauce and mix with the ingredients in the bowl.

Take a 2 qt. oblong baking dish or equivalent and spread 1/2 tbsp of butter on the bottom and side of the dish.

Pour the broccoli and cheese mixture into the baking dish.

Take 7 (or more if you desire) whole wheat ritz crackers and crumble them over the broccoli and cheese mixture.

Place the casserole in the oven and bake for 20-30 minutes or until the cheese is bubbly and the crackers have slightly browned.
broccoli, cheese, yogurt, crackers, ritz