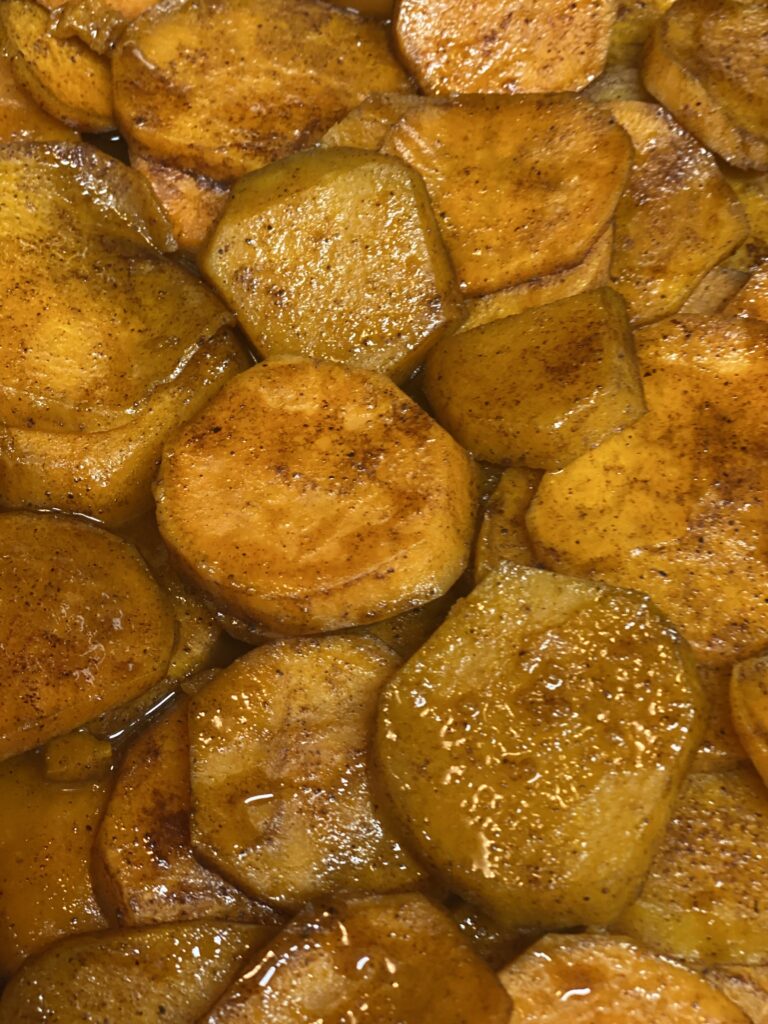 Candied Sweet Potatoes
Description
An easy to make sweet side dish for your holiday meal.
Instructions
Clean and peel the sweet potatoes.

Slice the sweet potatoes into 1/4 inch thick medallions and place them into a large 9 x 13 baking dish.

Preheat your oven to 375 degrees.

Set your stovetop to medium high heat and add one stick of unsalted butter to a small non-stick pot.

Add the brown sugar, granulated sugar, cinnamon, nutmeg, vanilla abstract and salt to the melting butter.

Once the butter melts, remove the pot from the heat. Lightly stir the syrup using a whisk.

Pour the syrup over the sweet potatoes. Gently mix the sweet potatoes and syrup to ensure that all of the sweet potatoes are coated.

Cover the baking dish with foil and place it in the oven.

Bake the sweet potatoes for 30 minutes and then remove them from the oven. Carefully spoon the syrup over the sweet potatoes, cover with foil and return them to the oven.

Continue baking for 15 more minutes or until the sweet potatoes are tender.

Remove the sweet potatoes from the oven and allow them to cool for about 8-10 minutes.
sweet potatoes, candied, sweet