Green beans are one of my favorite vegetables. I enjoy eating them as a main entree or as a side dish. You can eat them stir-fried, sautéed or even baked in a casserole.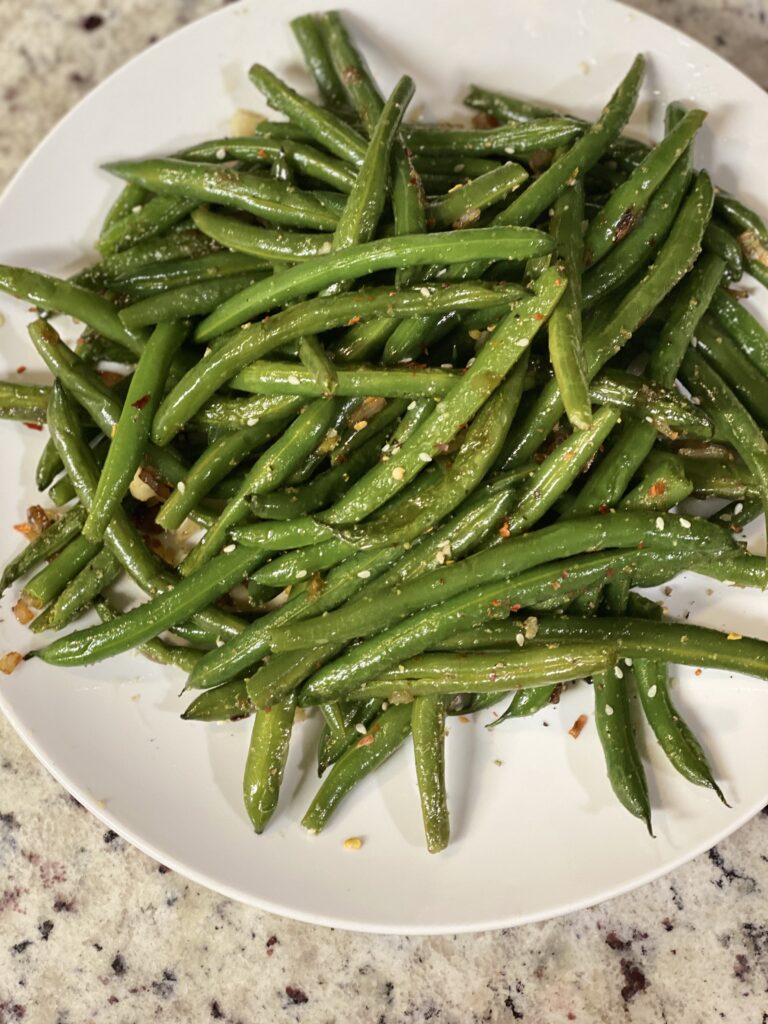 I really enjoy the flavor of garlic and green beans and I think they really compliment each other well in this simple dish.
Recipe Card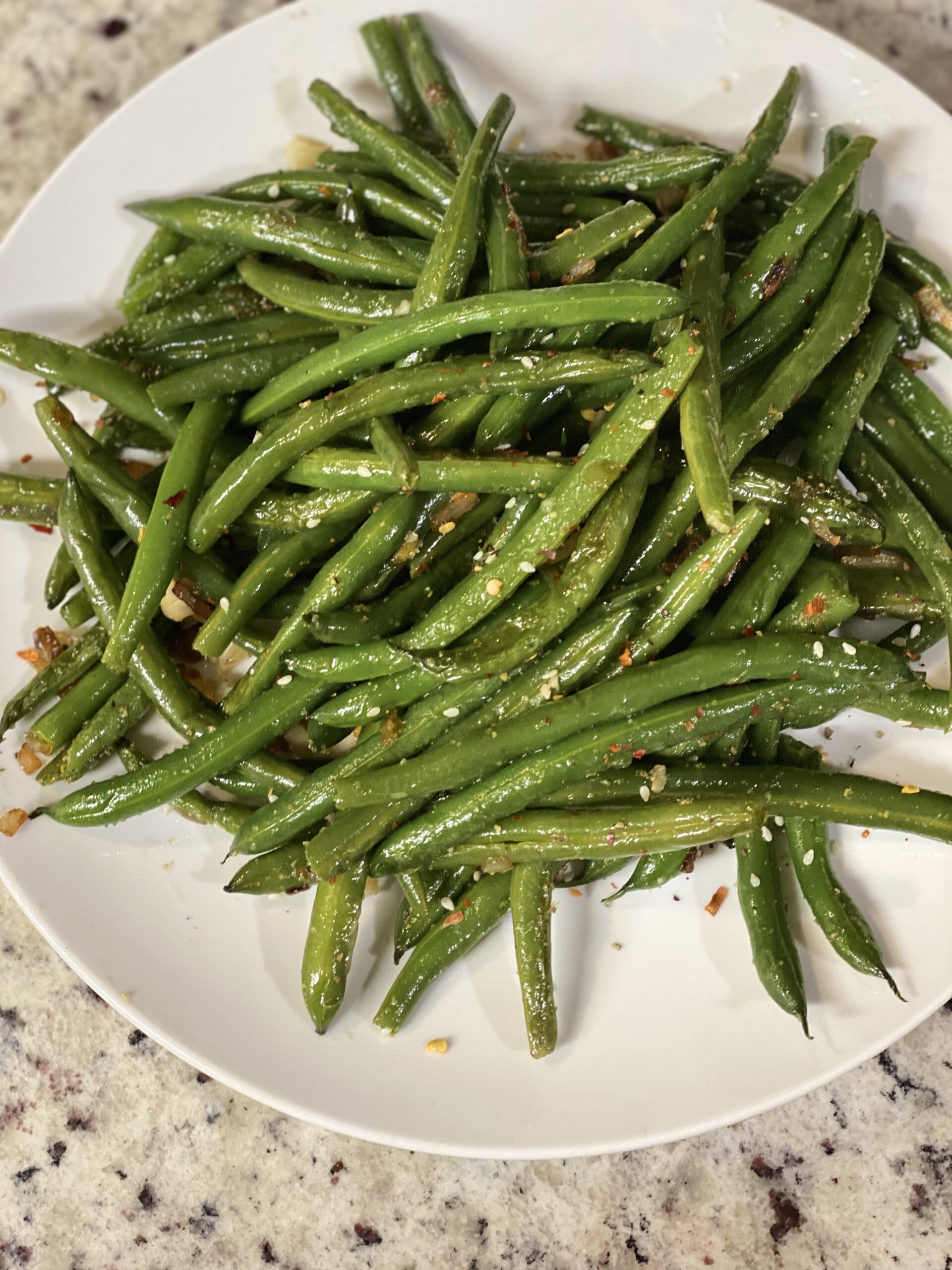 Garlic & Sesame Fresh Green Beans
Description
I love fresh green beans and these delicious garlic and sesame fresh green beans can be made as a main or side dish!
Instructions
Add the green brand to a pot and boil for 5-8 minutes.

Remove before that time if the green beans are cooked and tender.

While the green beans are cooking, use a large skillet to prepare the other ingredients.

Set temperature to medium. Add oil and shallots. Add garlic. Cook for 2-3 minutes.

Drain and add the green beans to the skillet. Increase temperature to med-high if needed.

Add sesame oil. Add Mrs. Dash seasoning.

Mix the green beans with the shallot and garlic mixture. Cook for 3-4 minutes.

Add red pepper flakes. Add pepper. Add sesame seeds.
fresh green beans, garlic, sesame, vegan