Growing up, my family always prepared black eye peas, greens and cornbread for new year's day. I was taught that eating black eye peas on new year's day would bring me luck in the new year. Black eye peas are one of my favorite beans. They are nutritious and are full of iron and protein. My mom usually prepared our black eye peas with meat and I questioned how my black eye peas would taste without it. My goal was to prepare them with some of the same traditional flavors that I experienced as a kid and I really enjoyed how they turned out.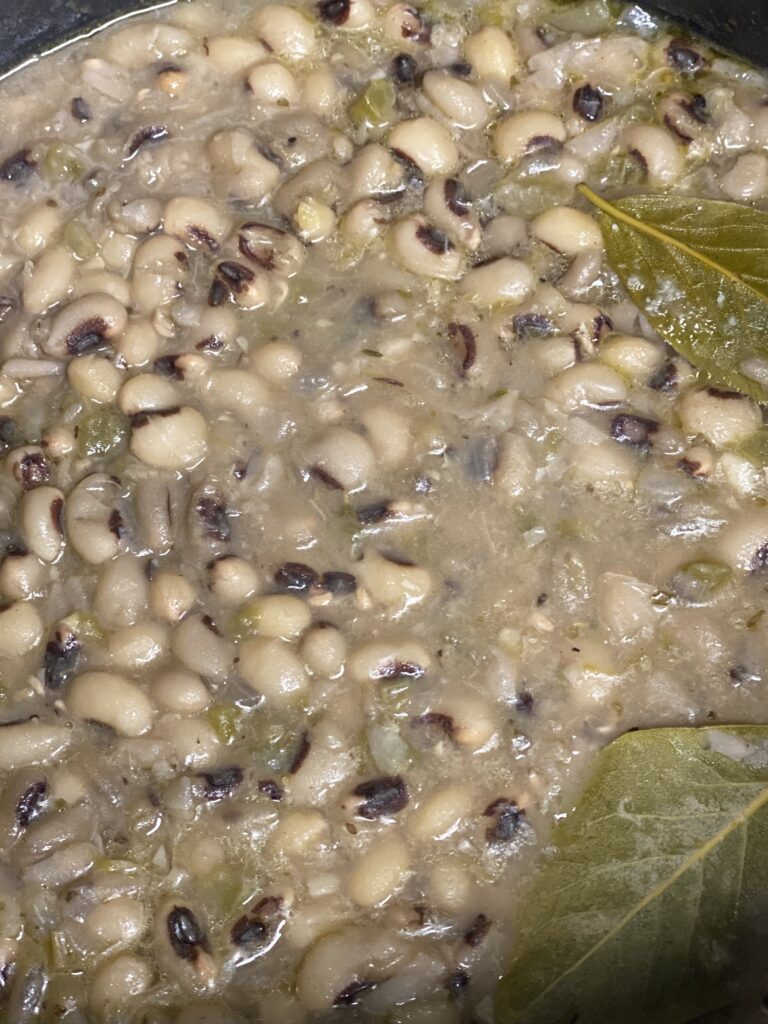 Easy Vegan Black-Eye Peas
Description
Black eye peas are a delicious source of protein and iron and are traditionally served on the first day of the new year.
Instructions
Sort and rinse the beans in cool water.
Place the beans in a pot. Add cold water and cover the beans about 2 inches.
Bring the beans to a boil. Continue to boil the beans for 2 minutes.
After 2 minutes, remove the beans from the heat and cover.
Allow the beans to stand for 1 hour. Drain the water from the pot and set the beans aside in a large bowl.
Set your stovetop to medium-high heat.
Add 2 tbsp of extra virgin olive oil.
Add the onions, bell pepper and celery and sauté  until the vegetables have softened about 2-3 minutes.
Add the garlic and mix with the vegetables. Cook until the garlic smells fragrant.
Add the beans.
Add 5-6 cups of water or enough to cover the beans. 
Mix the beans with the vegetables and bring the beans to a boil.
Cover, decrease the temperature and allow the beans to simmer for 1 hour.
After 1 hour, add the bay leaves, thyme, oregano, salt and pepper and mix with the beans.
Continue to simmer for 30 minutes or until the beans are fully cooked.
Serve.
Notes
Recipe cook time does not include the 1 hour quick soak time for the beans.
vegan, dairy free