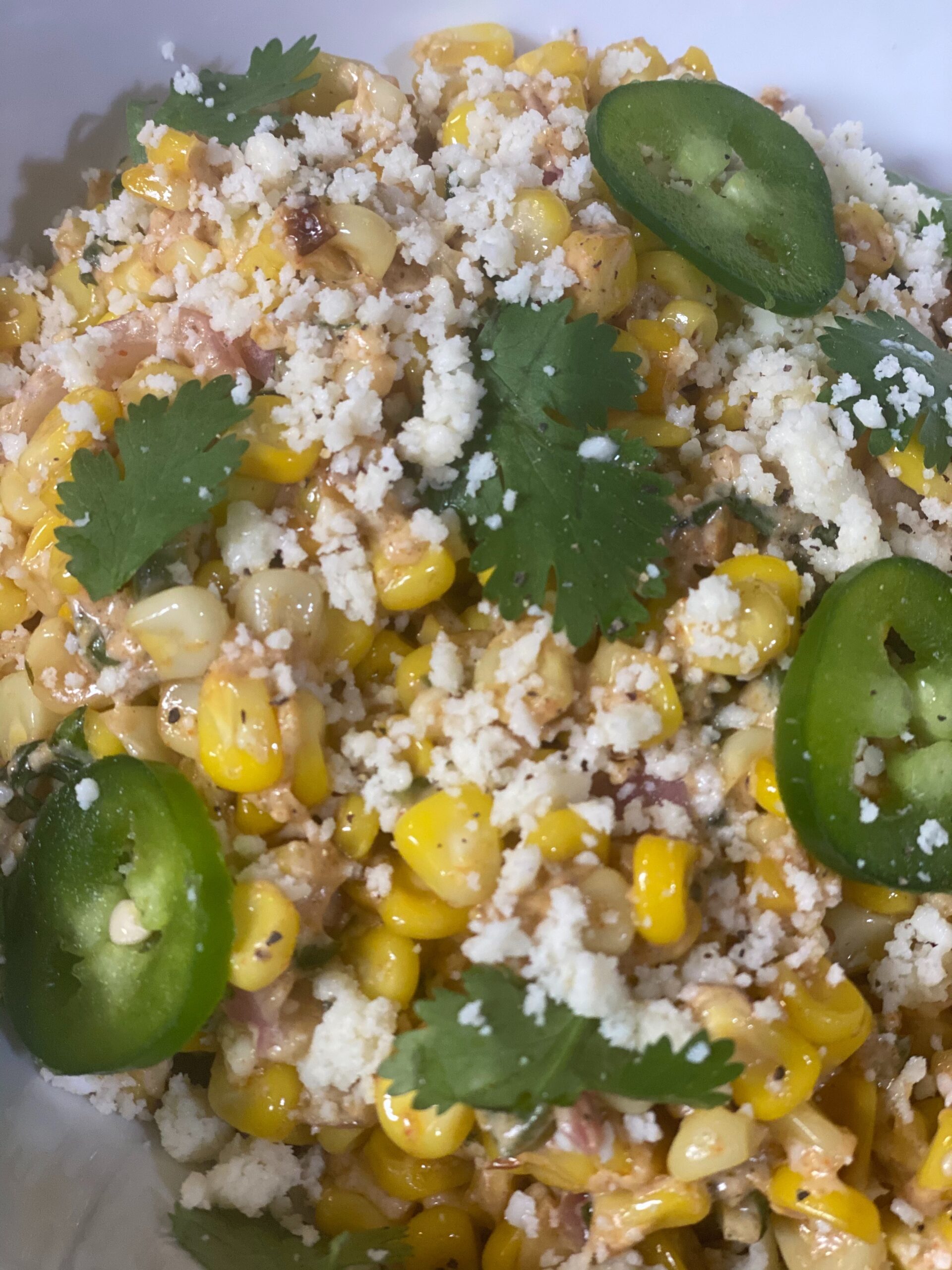 Street Corn off the Cob
Instructions
In a small bowl, mix the mayo, yogurt, garlic and lime and set aside.

Remove the corn from the cob or use frozen corn.

Set your stovetop to medium-high heat and the oil to the pan. (Adjust heat as needed per your stovetop)

Add the corn and sauté for 2-4 minutes or until the corn has cooked and has slightly browned.

Add the mayo mix to the pan and mix with the corn.

Add the chili powder and the paprika.

Add the jalapeños, red onions and cilantro.

Remove the pan from the heat.

Pour the corn mix into a bowl.

Add the cotija cheese and mix.

Add additional salt and pepper to taste.

Garnish with more cotija cheese, cilantro and jalapeños.

Serve immediately or chill.
corn, mayo, yogurt, paprika, cilantro, limes, cotija cheese