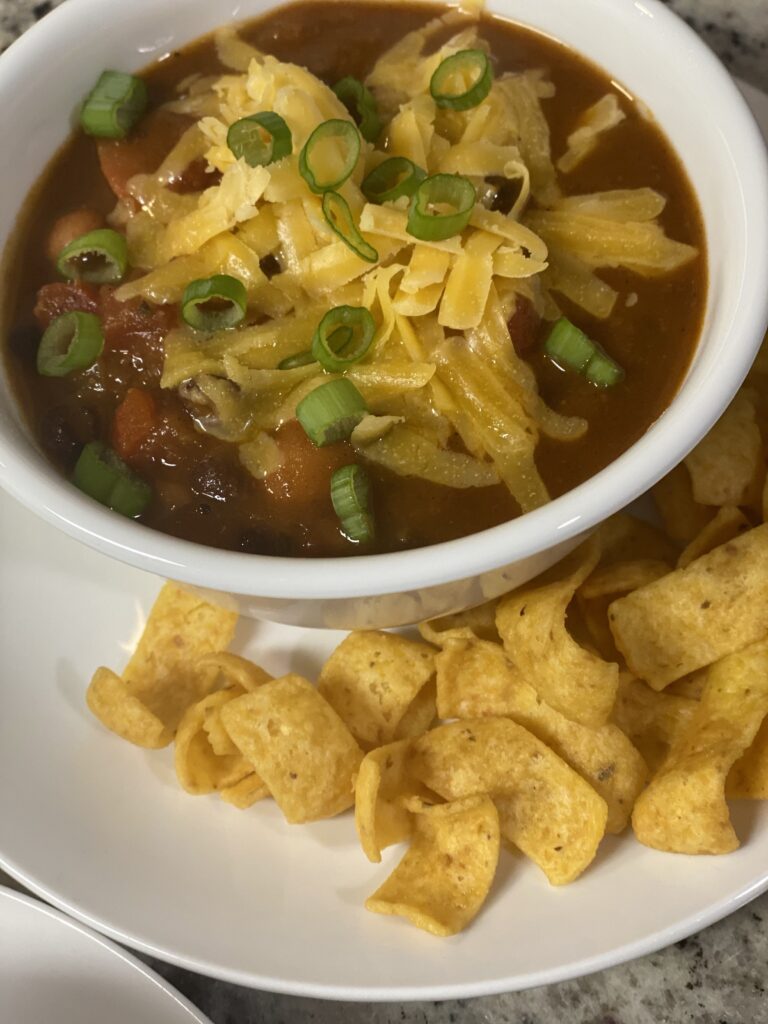 Bean Lovers Vegetarian Chili
Instructions
Set stovetop temp to medium high.

Add olive oil to a non-stick pot.

Add onion, bell pepper and carrots.

Cook for 5-6 minutes until the vegetables are softened and onions are slightly browned.

Add the garlic and jalapeño peppers and cook for about 1 minute or until the garlic smells fragrant.

Add the beans and tomatoes and mix with the vegetables.

Slightly increase the heat so that the chili comes to a boil.

Decrease the heat to medium low and allow the chili to simmer for 40-45 minutes.
pinto beans, black beans, kidney beans, tomato, chili, jalapeno, carrots