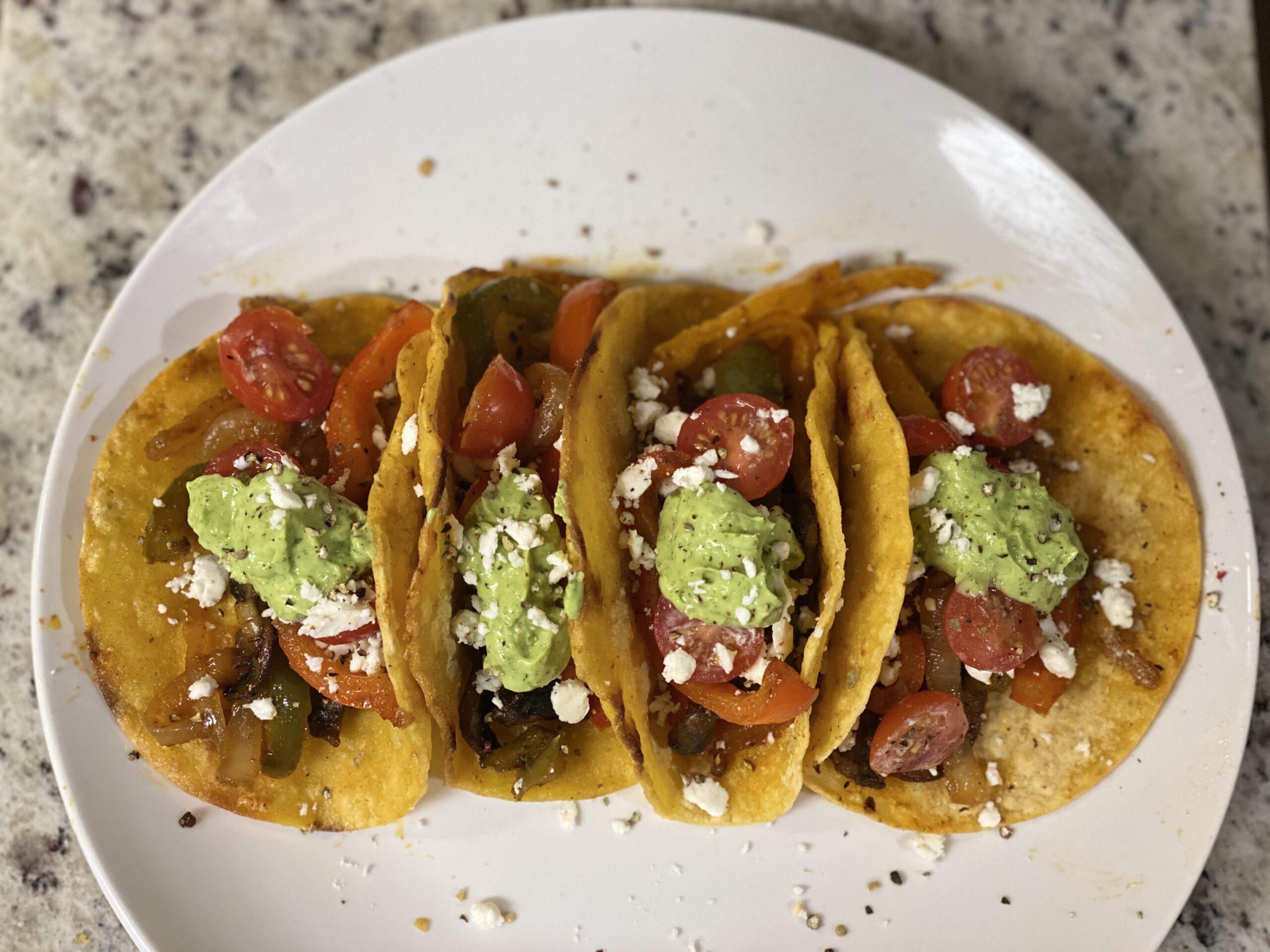 Portobello Mushroom Fajita Tacos
Instructions
Add 2-3 tbsp of vegetable oil to a large pan set to medium-high heat.

Add the tortillas to the skillet one at a time and cook on each side less than a minute or until each side is slightly crispy.

Clean and remove the remaining vegetable oil in you pan before adding your vegetables.

Add 2 tbsp of oil to a large pan set on medium heat.

Add minced garlic and cook for about a minute or until the garlic smells fragrant.

Increase the heat to medium-high. Add the mushrooms and onions and cook for 2-3 minutes.

Add the bell peppers, cumin, paprika and chipotle seasoning. Cook for an additional 2-3 minutes.

Add salt to taste. (Optional)

Add avocado, cilantro, yogurt, jalapeño, garlic cloves and a pinch of salt (optional) to a blender.

Blend for 30 seconds or less and set aside in a container with a lid.

Add fajita mixture to tortilla. Top with grape tomatoes, avocado jalapeño sauce and feta crumbles.
portobello, portobella, mushrooms, tacos, bell peppers, onion, paprika, cumin, avocado, lime, cilantro