Mix it up tonight with these veggies!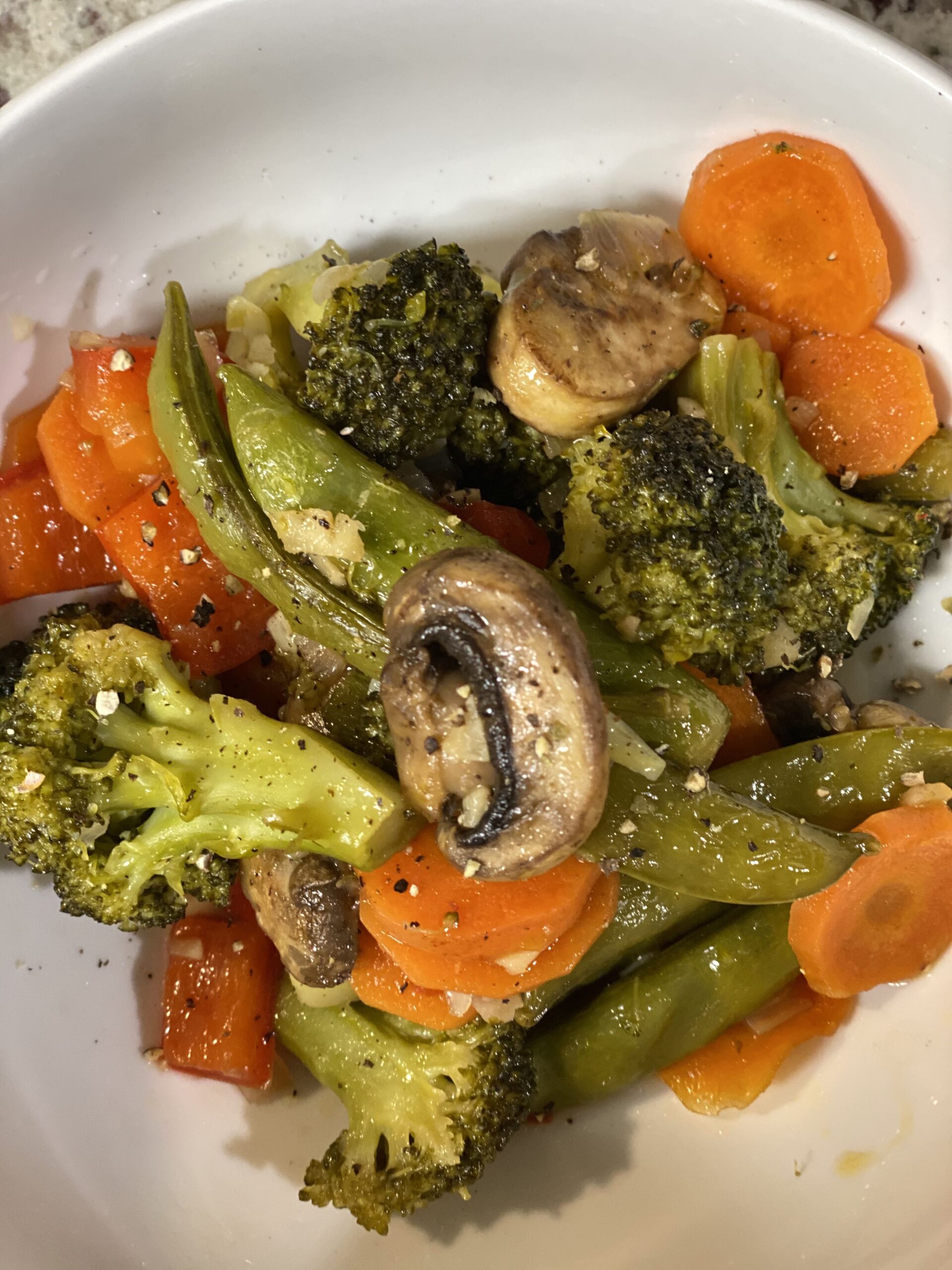 Mixed Veggies with Garlic & Ginger Sauce
Description
Mix it up tonight with these veggies!
Instructions
Clean and prepare your vegetables.

Steam the broccoli for about 5 minutes. While broccoli is steaming, continuing preparing your vegetables.

Set the stove top temperature to medium high. Adjust temperature if needed per your stovetop.

Add 2 tbsp of olive oil to a pan.

Add the shallots and garlic and cook for 1-2 minutes or until the shallots are lightly browned and the garlic is fragrant.

Remove the shallots and garlic from the pan and set aside.

Add the remaining olive oil.

Add the carrots, bell pepper and snap peas. Cook for 3-5 minutes until the vegetables are softened and cooked.

Add the mushrooms. Add the broccoli and shallot/ garlic mix. Cook for 2-3 minutes.

Add the onion powder. Lower the temperature to medium and simmer.

Using a bowl, add the apple cider vinegar, ginger, soy alternative, honey, cayenne pepper and mix.

Add the wet ingredients to the vegetables and continue to simmer for 8-10 minutes. Add pepper and mix. Serve.
Note
Add a side of brown rice to create a delicious entree!