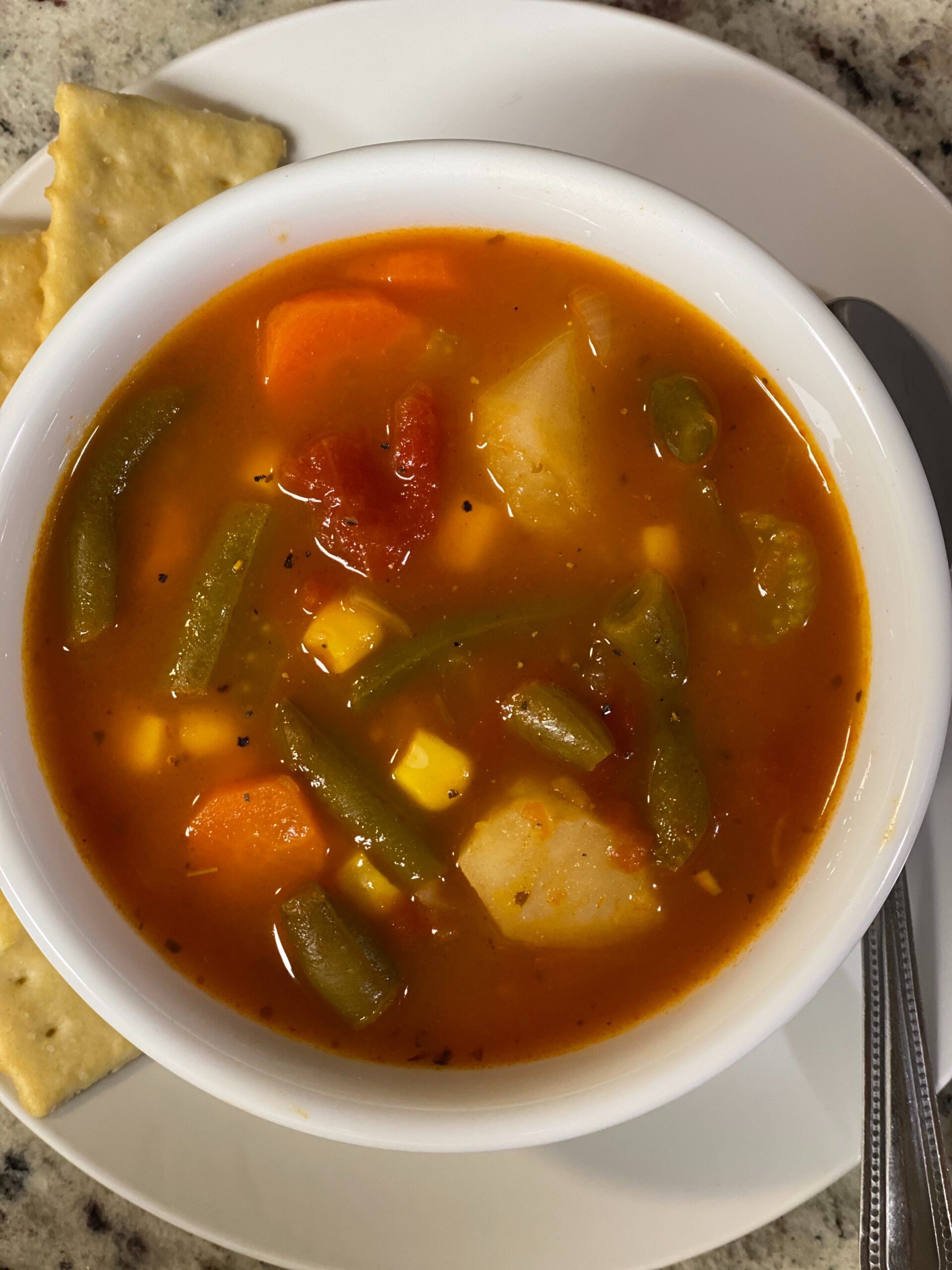 Easy Vegetable Soup
Instructions
Set stovetop to medium-high temperature.

Add 1 tbsp of olive oil to a large pot.

Add the onion, carrots and celery to the pot and sauté for about 5 minutes making sure the vegetables do not brown. Adjust temperature if needed.

Add the garlic and mix with the vegetables and continue cooking for 1 minute.

Add the potatoes, green beans and corn, mix with the vegetables and cook about 1-2 minutes.

Add the leaf oregano, fresh thyme, ground thyme, garlic powder and 1/2 tsp of kosher salt.

Add the no salt added diced tomatoes, no salt added tomato paste and low sodium vegetable broth and mix with vegetables.

Allow soup to reach a boil and then decrease heat to medium-low. Cover.

Cook for 20-30 minutes or until the vegetables are cooked and have softened.

Taste and add additional salt if needed.

Remove bay leaf and serve with crackers or cornbread.
hearty, soup, tomato, potato, carrot, green beans, onions, bay leaf, celery, corn