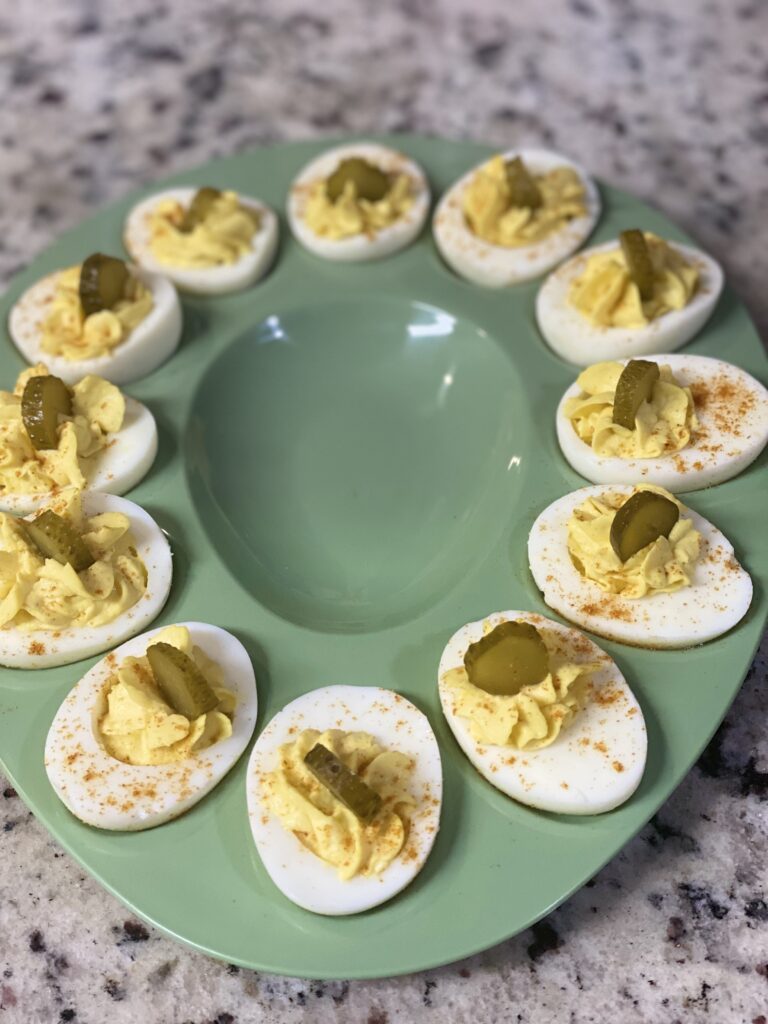 Easy Deviled Eggs
Instructions
Add water to a large pot. Be sure that it is enough to cover the eggs.

Bring the water to a boil and add the eggs to the pot.

Allow the eggs to boil for 1-2 minutes.

Turn off the heat, remove the pot from the heat and cover with a lid.

Allow the eggs to sit for 14-15 minutes then rinse with cool water.

Crack the egg shells carefully, remove the shell and slice the eggs in half.

Mash the yolk with a fork.

Once the yolk is completely mashed, add the mayo, mustard, pickle juice, salt and pepper and mix until it is smooth.

 Use a tablespoon and add the yolk mixture to each egg white.

Take two sweet gherkins pickles and cut each one into 10 medium-small sized slices.

Add one sweet gherkins pickle slice to each egg white.

 Chill in the refrigerator for one hour or until it's time to serve.

Piping Instructions

Add the egg yolks to a piping bag. Use a swirl piping tip to create a classic deviled egg design.
eggs, deviled, easter, holiday appetizers, appetizers