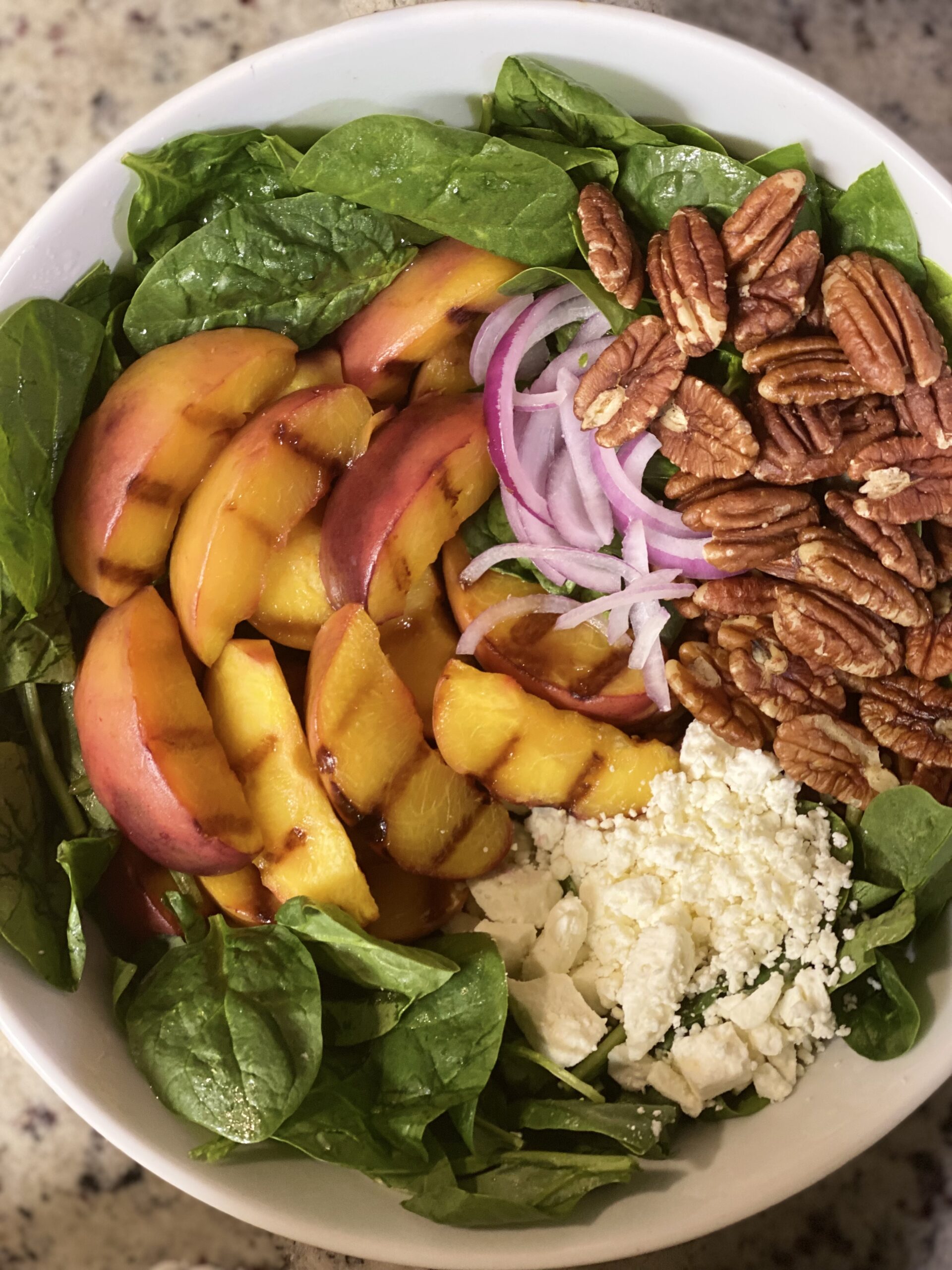 Peaches & Pecans Spinach Salad
Honey Balsamic Vinaigrette Dressing
Instructions
Roast pecans
Preheat your oven to 350 degrees.

Place your pecans in a small bowl.

Drizzle 1/2 tbsp of olive oil over the pecans and toss to coat.

Place parchment paper over a small baking sheet.

Lay your pecans flat on the baking sheet.

Bake in the oven for 5 minutes.
Grill peaches
Clean and pat dry your peaches.

Cut the peaches in half, twist apart to remove the pit.

Cut your halves into 3-4 slices.

Drizzle 1/2 tbsp of extra virgin olive oil over your peaches.

Place your peaches on a grill for a few minutes on each side.

Remove your peaches from the grill and set aside. (You will know that it it time to remove them when the grill marks are visible).
Salad Instructions
Clean and prep your fresh spinach.

Add your spinach to a large bowl.

Add your pecans, feta cheese and peaches to the bowl. Add your red onions.

Mix all of the ingredients of your salad together and serve.

Each serving should be drizzled with 1 tbsp of dressing.
Note
*Substitute feta cheese for any cheese that you like or vegan cheese.
*Use a vegan dressing or a vegan alternative to honey for the vinaigrette.